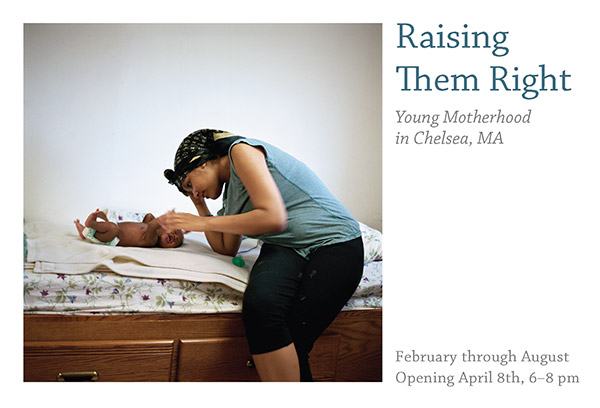 Raising Them Right Exhibit
This exhibit is now over. Thank you to everyone who came to see it!
Photos and words made by Amanda van Scoyoc in collaboration with young mothers, documenting their experiences of pregnancy and motherhood. An opening reception will include a keynote address by Sarah Brown, CEO of the National Campaign to Prevent Teen and Unplanned Pregnancy, followed by a panel discussion.
Dates: February through August, 2009 with an opening celebration on April 8th, 6:00–8:00 PM
Directions: The exhibit is at Rubenstein Hall, 302 Towerview Rd, Durham NC. From downtown Durham: take Main St. west towards Ninth St. Turn left onto Erwin Rd., then left again on Towerview Rd. Rubenstein Hall is two blocks down on the corner of Science Dr. From Chapel Hill: take 15–501 North to exit 107 (Hwy 751). Turn right on Cameron Blvd./751 and then left on Science Dr. Rubenstein Hall is on the corner of Science Dr. and Towerview Rd. For detailed directions, try Google Maps
Parking: You can park in the Public Policy lot near the corner of Towerview and Science Drive. Turn into the driveway off Science Dr. across from the Law School and the lot will be straight ahead. Alternatively, you can park in the Science Drive Visitor's Lot a bit further South along Science Drive. Both are free after 5:00.
Presented in association with Duke University's Sanford Institute for Public Policy and Center for Documentary Studies along with the Adolescent Pregnancy Prevention Campaign of North Carolina.